Empower transformative growth.
Simplified account onboarding experiences for you and your customers
API-enabeld modern microservices architecture for instant access to critical third-party integrations
Best-in-class real-time fraud, KYC and credit decisioning using proprietary data models and insights
Second-look capital options for greater customer satisfaction and retention
Low-code, configurable and agile decision engine and workflow modules
Unmatched SMB lending expertise and insights
Deliver the digital offerings your customers desire.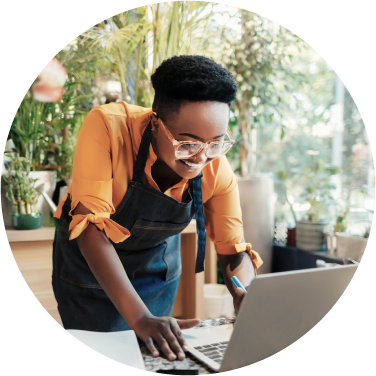 All powered by our world-class platform
From automated decisioning and streamlined workflows to "second look" capabilities, we're here to help you power seamless experiences and optimize business outcomes.
Explore platform