Who we are
We are a strategic partner helping financial institutions revolutionize how they serve customers.
What we do
We build software that re-engineers consumer, small business, and embedded finance solutions to make banking simpler, safer and more convenient for today's digital-first customer.


We are a team of innovators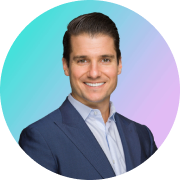 Adam Hughes
The Chief Executive Officer at Amount, Adam is driving the company's strategic vision as it grows and scales across the financial services landscape to meet ever-increasing demands for digital retail banking and point-of-sale financing solutions. Before joining Amount, Adam was President & COO at Avant, which he helped build into an industry-leading digital consumer lending platform. Previously, Adam was an early employee at Enova International, where he played a critical role building and scaling the company's international digital lending business. Adam holds a bachelor's degree from Northwestern University.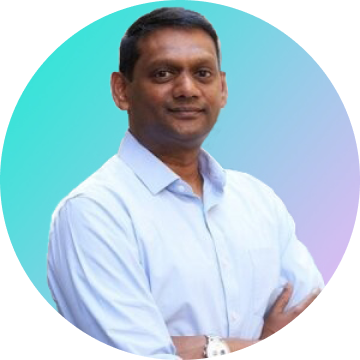 Raj Kolluri
As Chief Technology Officer, Raj is responsible for the overall vision and delivery of Amount's next-generation origination platform, overseeing Amount's high-performing product and engineering teams. Prior to Amount, Raj was CTO of Linear Financial Technologies and a founding member of ODX, a wholly owned subsidiary of OnDeck, for which he oversaw the build of a highly scalable SaaS platform for SMB lending. Before that Raj spent close to 10 years at SS&C Financials, where he was responsible for modernizing and scaling the SaaS platform that helped financial institutions with end-to-end accounting by automating all risk and finance processes. Raj has a Master's in Computer Science from George Mason University and an MBA from University of Maryland, College Park.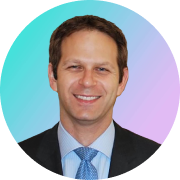 Ryan Mclennan
Chief Administrative Officer
As Chief Administrative Officer, Ryan oversees legal, business oversight and other administrative functions for Amount. Prior to Amount, Ryan previously served as General Counsel for two companies, digital consumer-lending platform Avant and cloud-based recruiting software company RecSolu, for which he managed all legal and regulatory functions. Before moving in-house, Ryan spent a decade at international law firm Greenberg Traurig and Paul Hastings, where he focused on mergers, acquisitions, private equity and other sophisticated transitions. Ryan received a bachelor's degree in economics and mathematics from Vanderbilt University, where he graduated magna cum laude, and a JD from Northwestern University School of Law.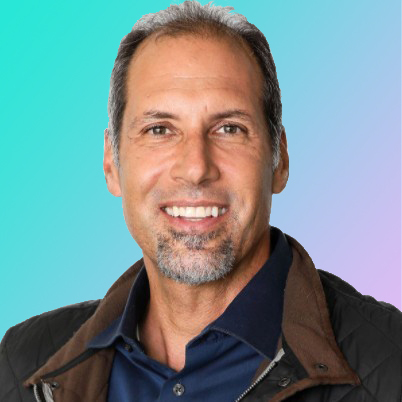 Kevin Trilli
As Chief Product Officer of Amount, Kevin oversees the entire product organization, establishing Amount's product vision and innovation, and leading the strategy and execution of all of product-related initiatives. Prior to Amount, Kevin served in several global product officer roles at venture-based SaaS companies, including cloud-based core banking platform Mambu and identity-verification and KYC provider Onfido, both of which he helped grow to over $100M ARR during his tenures. Kevin holds an MS in Management from Stanford Graduate School of Business, where he is a Sloan Fellow, and a BS in Chemical Engineering from the University of Illinois at Urbana-Champaign, where he concurrently served as an IT admin for the University Computer Services Organization.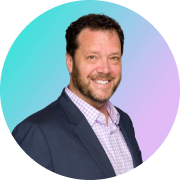 Chris Armsey
As Chief People Officer at Amount, Chris leads the people function as well as internal communications, ensuring Amount hires and maintains the industry's best and brightest talent. Having spent more than 30 years in human resources, Chris has taken on a diverse set of roles for a variety of companies, including Motorola and Arthur Andersen. He also founded a Chicago-based recruiting agency, which he ran for five years before selling.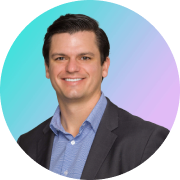 Tim Clarke
The Chief Financial Officer, Tim oversees Amount's finance and accounting teams. Previously, Tim was the Director of Business Development for the Amount team focused on enterprise partnerships. Prior to Amount, Tim was a member of the Capital Markets team at Avant, where he led numerous private equity and debt financing transactions. Before joining Avant, Tim spent his career on Wall Street in the investment banking divisions of BMO Capital Markets and Robert W. Baird. Tim has a bachelor's degree in finance from the Mendoza College of Business at the University of Notre Dame and is a CFA® charterholder.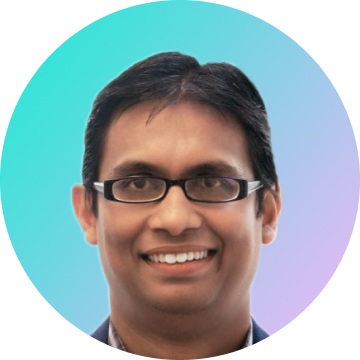 Sandip Nayak
Chief AI & Insights Officer
As Chief AI & Insights Officer, Sandip's mission is to help clients drive optimal financial outcomes for their end customers via making the platform smarter and developing profitable strategies. Prior to joining Amount, Sandip was the Chief Credit & Analytics Officer at Linear Financial Technologies/Fundation, an established fintech startup delivering best-in-class credit solutions for small businesses. Before Fundation, Sandip held key leadership and management roles in data-driven credit and product roles at Capital One and Citigroup. He has an undergraduate degree from IIT Bombay, and postgraduate studies in Behavioral Economics from George Mason University. Sandip is passionate about driving product and credit innovations at scale for the changing financial services ecosystem.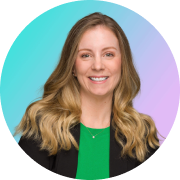 Megan Staton
As Chief of Client Services at Amount, Megan is responsible for ensuring all partners have a positive experience, advocating for the partner and promoting engagement of Amount's suite of solutions. Megan has spent 14 years in digital lending, most recently managing the marketing strategy and execution for digital consumer-lending platform Avant. Prior to Avant, Megan led marketing for CashNetUSA, Enova International's leading US brand.